Therapeutic Thinking Training
We offer all new By the Bridge Foster Parents the opportunity to engage in our 20 day Therapeutic Thinking Training program.  We provide a progressive training program that is specifically designed to educate and inform you about Therapeutic Parenting. 


Our training is designed to gradually advance and enrich your therapeutic understanding, skill and knowledge – embedding your knowledge as you gain more Fostering experience. You will quickly have the opportunity to learn about theories and subjects to support your understanding of the complex needs of our children and young people – and put it into practice. 
Our unique Therapeutic Thinking Training program has been developed and is delivered by experienced, professional psychotherapists with many years of experience working in Therapeutic Fostering.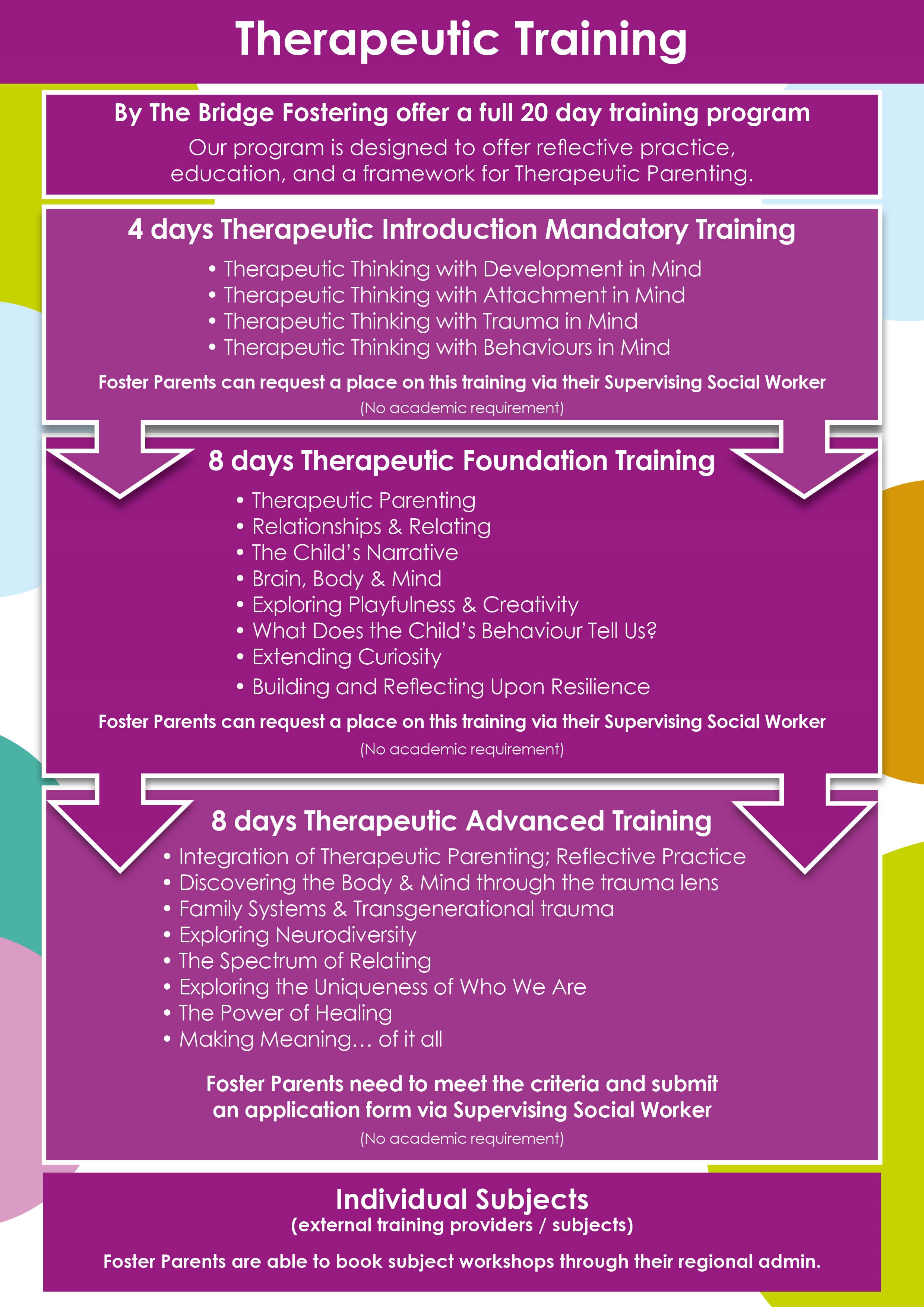 -