Why transfer to By the Bridge Fostering?
At By the Bridge we welcome existing Foster Parents who want to join our therapeutic Fostering organisation.
Our Therapeutic Parenting Approach
We believe in rewarding our Foster Parents for the amazing work they do. It's Foster Parents like you who make By the Bridge so special. We'll provide you with the right support, training and therapeutic development opportunities to help the children you look after to achieve the full potential.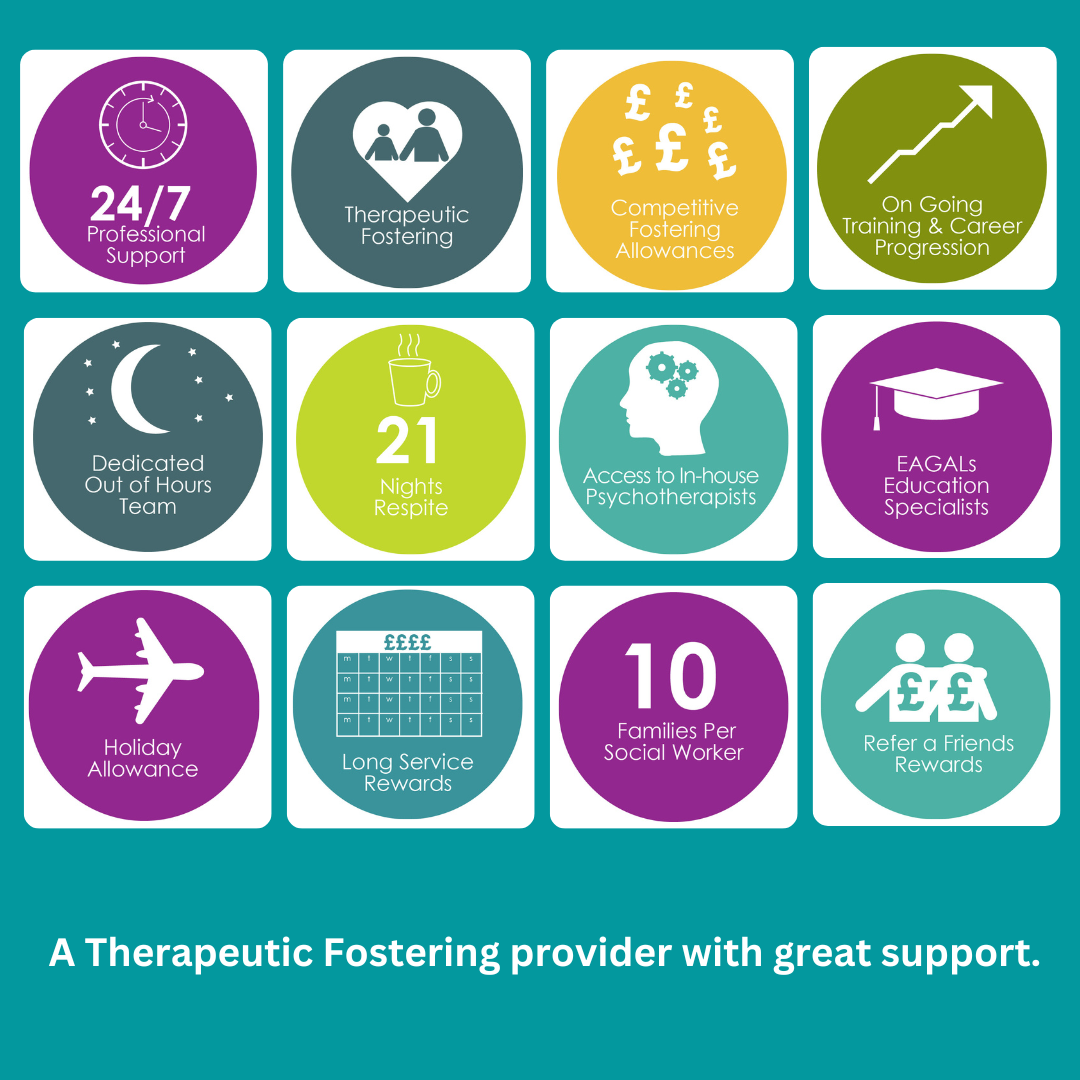 When you transfer to By the Bridge you will immediately have access to our unique Therapeutic Thinking Fostering training and Advanced career development pathway. As well as a range of benefits & competitive allowances; and ongoing support provided by our professional and friendly team:
24hour support - our dedicated Out of Hours team, available to support you any time of the day or night - 365 days a year. You can feel comfortable phoning us whenever you need us, knowing we'll always be there.
Your dedicated Supervising Social Worker has a protected caseload of just 10 families so that you know you will get all the support you deserve.
Education Advisors - our EAGALS are dedicated to support our children and young people and ensure they are reaching their goals and fulfilling their potential, inside and outside of education. Their support direct to families and children means that your SSW has even more time to focus on the other aspects of your Fostering support. 
Child-focused Respite - Foster families are entitled to respite per young person, utilising our large pool of experienced Foster Parents or your own friends & family if you prefer. (NB 14 days of your Respite allowance can also be re-claimed if unused.)
Therapeutic fostering supports stable placements.
We offer a fully integrated Therapeutic Fostering Service - from application to approval – supporting our Foster families to build a resourceful approach and deepen their understanding of the needs of your children and young people - helping them to heal and fulfill their potential.
Competitive Fostering allowances. Although we know it is impossible to place a monetary value on the work that Foster Parents undertake on a day-to-day basis, our competitive allowances take into account the demands of Foster Parenting and the significant role a good Foster Parent makes on a child/young person's life - the Government shows it's recognition of the work that Foster Parents do too with their additional tax benefits.
Access to in-house Psychotherapists. As a therapeutic Fostering provider, we have a staff of in-house professional and highly experienced psychotherapists available to our Foster families for consultation and therapeutic parenting work.
All By the Bridge Foster Parents receive FREE membership to FosterTalk which includes: free advice lines covering finance, education, counselling, personal advice and special discounts. This package also includes special discounts on a wide range of products and services, from insurance to theme park tickets and holidays.
Long Service Rewards. We want you to know that we value you, and giving you long service rewards is just one way for us to show you our appreciation. 
Refer a Friend scheme - no one knows us better than our Foster Parents so if you choose to refer a friend or family member to Foster with By the Bridge we'll give you a special 'thank you' payment - even if you are in the process of switching to us! Terms and Conditions do apply, please Contact Us to ask for further details.
Family events. We arrange a variety of activities and events for you, your Foster children and your own family, organised and paid for by By the Bridge. From craft afternoons, summer fun days, theme park trips and festive parties. There is always something to take part in, every school holiday. It's all about strengthening relationships and building the team that we're all proud to be a part of - talk to our EAGALS to find out more.