Our Therapeutic Parenting Approach
If you are thinking about becoming a By the Bridge Foster Parent, you can have confidence that we provide a professional, supportive and integrated service to all our Carers and children.
Our Foster Parents are taught through our unique training programme that our children view relationships based on past experiences. They have been influenced and shaped by all they have seen, heard and experienced, and this can become conflicting and confusing as they experience a caring, nurturing and respectful home with their Foster Parents. 

We seek to understand our children's lives and how it has impacted them.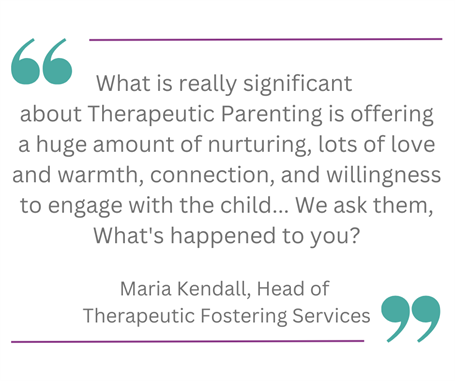 Some children develop defences, known as adapted behaviours, which have helped them to survive the harsh environments they were subjected to. While some may interpret these behaviours as destructive and often self-sabotaging, through unique Therapeutic Thinking Training our Foster families understand that these children are simply using their survival techniques. Rather than punish adapted behaviours our Foster Parents are trained to recognise the need behind the behaviour and to focus on meeting that need.