On Saturday 7th September, children and young people from our Midlands regions came together for their Children's University graduation, held at De Montfort University, Leicester.
Hosted by Education Advisor and Grow, Achieve, Learn Consultants (EAGALs) Tracy Wright and Lucy Horton and officiated by our Education, Achievement and Participation Manager, Caroline Hallett, the event was a full celebration of each graduate's achievements… complete with graduation caps and gowns!
Children's University is a charity working alongside By the Bridge to develop a love of learning in children. Research has shown that participation in extra-curricular activities can positively promote children's attainment, support a positive identification with school and also build self-confidence and resilience. To do this, Children's University is committed to giving children and YP of all backgrounds the opportunity and access to participate in extra-curricular activities both at school and outside of the classroom.
Ten of our wonderful young people have been engaging in various activities organised by By the Bridge and external partners in the Midlands to increase their participation hours and reach the required 30 in order to graduate from Children's University.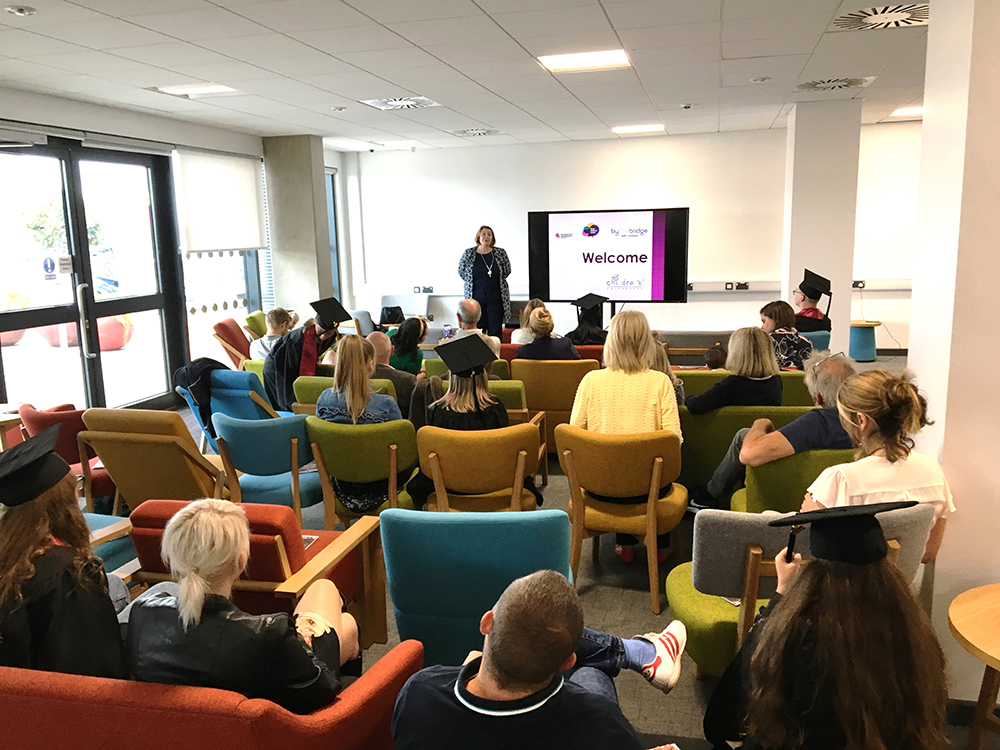 Caroline said: "Children's University (CU) is a wonderful opportunity for our children and young people to demonstrate wider learning and academic activity. Our first ever graduation ceremony was such fun and it was a pleasure to see what each child has been doing over the past year to get their CU Passports completed with 30 hours of accredited learning.
"We are grateful to our foster families, staff and students at De Montfort University in Leicester who have supported our young people with hosting events and activities."
Tracy said: "I would like to say how proud I am of our young people, who graduated on the 7th September. It has been a privilege to be part of their amazing journey. Also, thank you to our wonderful foster parents, for ensuring the young people came along to all of the organised activities."
There are many more young people across the organisation who are also participating in the scheme, so hopefully we will be seeing many more graduations to celebrate these lovely achievements.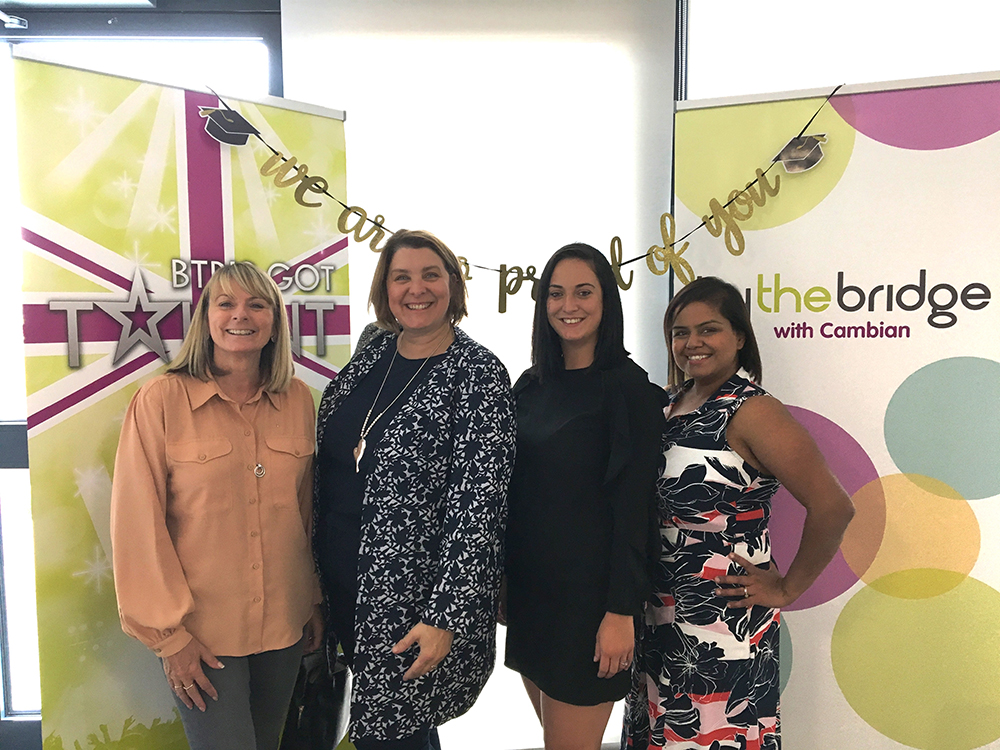 (L-R By the Bridge's Tracy Wright, Caroline Hallett, Lucy Horton, Raj Barker)